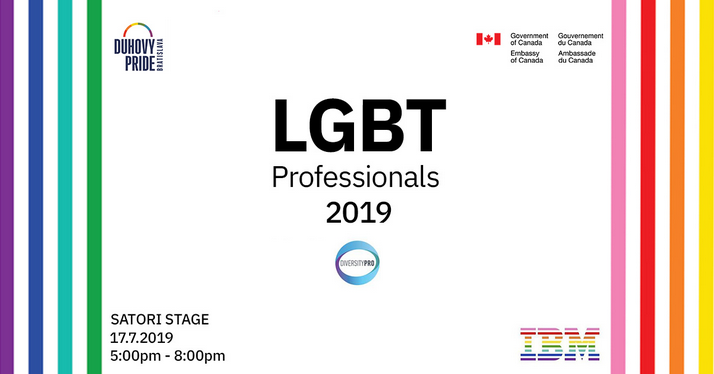 LGBT Professionals Meeting
You are welcome to join the LGBT Professionals 2019 – LGBT Marketing What & Why event organized by Diversity PRO, Slovak based NGO, in partnership with IBM 17 July 2019 from 5:00pm to 8:00pm in Satori Stage, Mickiewiczova 2246/9, Bratislava.
This will be a supporting event of Bratislava Rainbow Pride held 3 days later 20 July 2019.
At this moment speakers from IBM, Lenovo, Accenture, Vacuumlabs and Slovenska sporitelna confirmed their attendance. They will share their insight into their marketing campaigns in support of LGBT Diversity & Inclusion within their premises and in Slovakia. The event will be mainly in English with interpreting into Slovak.
For more information and to enroll please click the Facebook enrollment link or contact the organizers Michal Hrebčík and Marek Novotný.