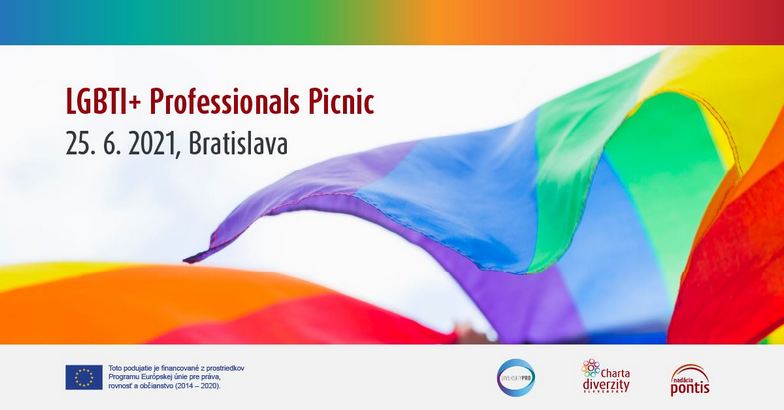 LGBTI+ Professionals Picnic 2021
Invitation: LGBTI+ Professionals Picnic, 25.6.2021, Bratislava
Dear friends of Diversity Pro and Pontis Foundation,
You are warmly welcome to an informal LGBTI+ Professionals Picnic, that will take place in the Sad Janka Kráľa in Bratislava on Friday, 25.6.2021 between 4pm and 8pm.
The organizers are Diversity Pro and Pontis Foundation.
How to find us? You will recognise us based on our smile on the face and the rainbow blankets on the ground. Please, take your blanket just in case.
What you can expect? Pleasant afternoon in the company of your friends. There will also be a small refreshment. Do not hesitate to bring your own food and drinks.
Heads-up! Competition! Three of you that will bring a self-prepared meal with a rainbow theme will get colorful prizes.
Participation is voluntary but requires registration before 18.6. via info@diversitypro.eu.
We are looking forward to seeing you soon!